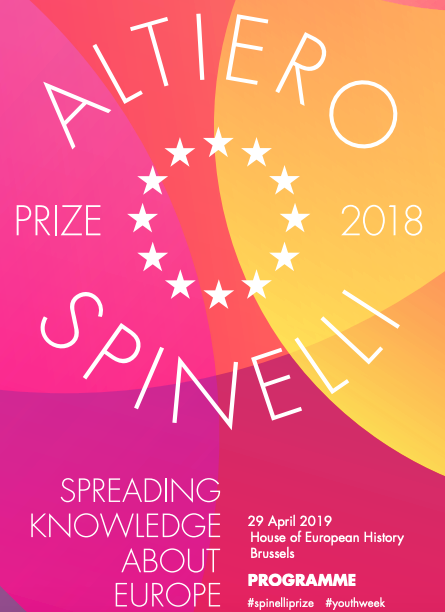 AEGEE Election Observation has been shortlisted for the Altiero Spinelli Prize for Outreach 2018
AEGEE Election Observation is proud to be shortlisted for the second edition of the Altiero Spinelli Prize for Outreach 2018. The Altiero Spinelli Prize for Outreach 2018 recognizes and rewards high-quality contributions to European integration with a focus on activities enhancing young Europeans' engagement in democratic life and values.

The award ceremony will take place in the framework of the European Youth Week 2019, on Monday 29th of April 2019, in the House of European History in Brussels, Belgium. Noemi Arcidiacono, director for the AEGEE Election Observation mission to the European Parliament elections 2019, will represent AEGEE Election Observation.

AEGEE Election Observation has organised 20 Election Observation Missions in Europe since 2014 involving more than 600 young observers and coordinators. By observing elections in Europe from a youth perspective, we highlight youth issues of democratic engagement, engage young Europeans in active democracy, and offer professional training and experience to young observers.