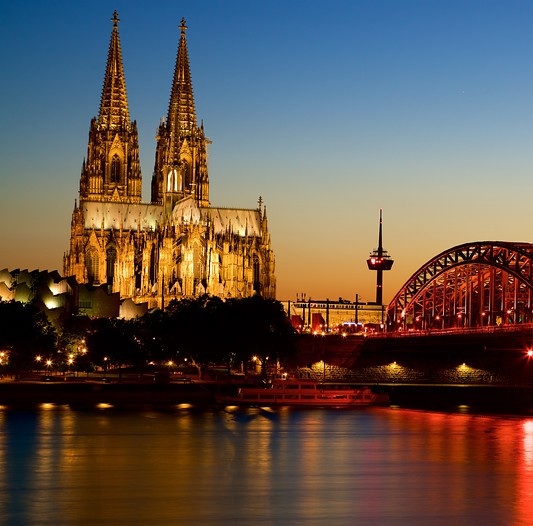 Call for Observers – Mission to Germany
AEGEE Election Observation invites young people (between 18 and 30 years old) from all over Europe to sign up as Short-Term Observers for our upcoming Election Observation Mission to the German federal election (Bundestagswahl) the 24th of September 2017.
The mission runs from the 20th to 26th of September and will be deployed in Berlin. Its purpose is to specifically assess the participation of youth in the electoral process.
As independent Short-Term Observer at the AEGEE Election Observation Mission to Germany, successful applicants will receive training, complete specific research assignments, and then follow the voting, counting and tabulation procedures in various locations throughout the country on the day of elections. They will further meet with local, national and international political stakeholders, civil society organisations and youth representatives in Germany during the days prior to election day.
The observation of elections by independent observers contributes to the transparency of the process and is a valuable instrument of democratic control. The findings of the mission will be compiled into a report to be published after deployment and distributed amongst relevant authorities.
Mission Programme

Prior to arrival in Germany, observers will be required to:
take an election observation training on the principles and methods of international election observation, as specified at the ODIHR online learning platform;
conduct background research on a specific topic related to the participation, involvement and engagement of youth in the upcoming local elections in Germany.
In Berlin, between the 20th and 22nd of September, observers will:
take part in a briefing on the political situation of the country;
attend various meetings with local officials, political stakeholders, experts, scholars and civil society representatives as well as, in particular, with youth organisations and youth activists in the country.
On the 23rd of September, observers will:
be deployed in different locations in Germany;
On the 24th of September (election day), observers will:
visit a number of polling stations to observe the opening, voting and closing processes throughout the day, as well as the counting and tabulation processes later that evening.
On the day following election day, observers will:
return to Berlin to attend a debriefing, and discuss and summarise the findings of observations conducted with other observers and the Mission Coordinators.

Requirements

To become an international Short-Term Observer for AEGEE Election Observation, an applicant must:
be between 18 and 30 years old;
have a solid command of English;
be available from August on to participate in an online training course on election observation and to conduct background research on the political situation of Germany as concerns youth;
be fully available to travel to Germany and attend the entire deployment from 20th to 26th of September;
be able to cover own costs*;
hold no citizenship of Germany**.
Please be advised that visa invitation letters can be issued for AEGEE members only.
Experience from participating in election monitoring in the applicant's home country, in a political party or in non-governmental organisations is desirable, but not required.
AEGEE membership is a secondary criterion to be considered in case of doubt between otherwise equal applicants.
Other skills, education or experience related to Germany, democracy systems or election observation are considered an asset.
Application procedure

Please fill in this application form.
The application deadline is Tuesday, 11th of July, at 23:59 CET.
For any further queries, please e-mail our coordinator Andreas Martin Speiser at andreas.speiser@aegee.org.
AEGEE Election Observation looks forward to your application.
*AEGEE Election Observation is a volunteering and non-profit initiative. We aim to raise funds for the project and its upcoming missions. However, at present we cannot guarantee that any funds will be available to cover expenses and/or provide any financial assistance.
**Please note that German nationals are not eligible to apply as international election observers for this mission. However, in specific locations we will be looking for interpreters. If you are a German national interested in assisting our observers on election day, please contact us.