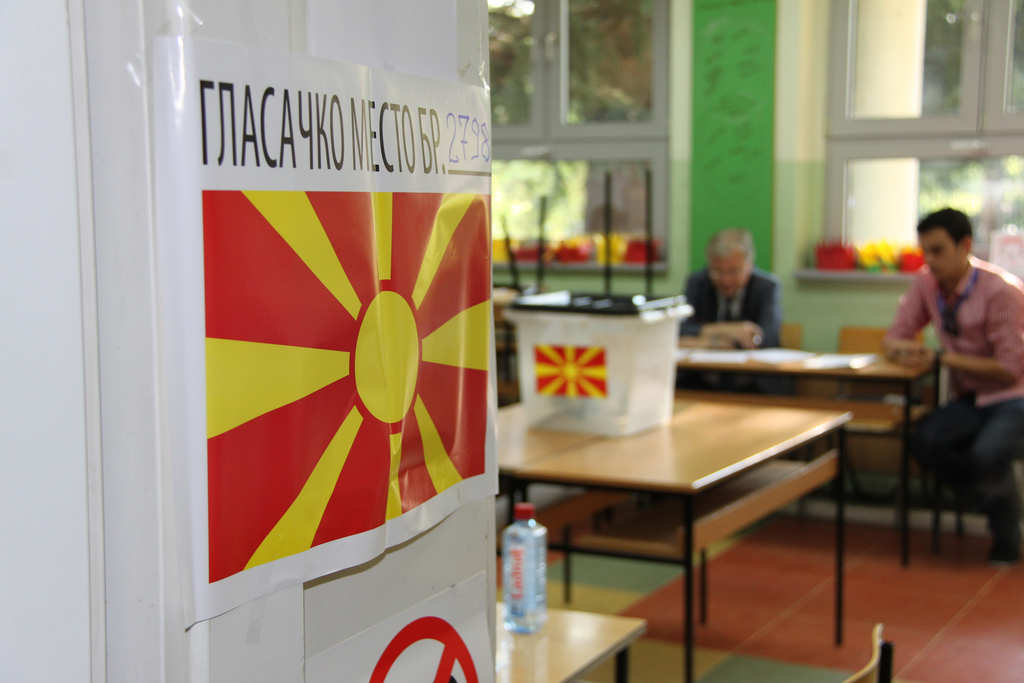 Encouraging signs of youth engagement observed in Macedonian parliamentary elections
Between 6th and 12th December, AEGEE Election Observation deployed 21 observers from 16 countries to 90 polling stations throughout the former Yugoslav Republic of Macedonia – Skopje – Karpoš, Gjorche Petrov, Butel, Gazi Baba, Cair, Shuto Orizari, Centar; Bitola, Kumanovo, Saraj, Tetovo and Veles to assess youth participation in the early parliamentary elections, held on 11th December.
There was a record turnout at this election with 66.88% of registered voters casting their ballots. A higher interest among young voters was recorded than in previous elections, with some polling stations reporting between 20%-30% of all voters that turned up at their station were young, although there is no official statistical data collected on the breakdown of the age ranges of voters.
The increased involvement of youth in these elections follows an upsurge in youth engagement in politics since the organisation of student plenums and protest in 2014.
All political parties had youth candidates on the list. However, during a public youth debate among young political candidates it was stressed that young people often are not very high on the list and even if selected they may still not make it to parliament. Further effort within the party structures is necessary to enable young politicians to work for youth issues on the agenda in the country.
Young people were more prominent in the election campaign than before – with all of the political parties having active youth wings and party campaigns focusing on the problems of youth unemployment, proposals on education reform, youth emigration and for the enhancement of youth engagement. However, although youth issues were covered within many of the party manifestos, most of these did not specifically mention or target youth as a separate group as there was a general recognition that many of the problem affecting young people also impact on those over 30.
Youth were also engaged in two separate campaigns, one was called #ИзбериШтоСакаш encouraging young people to use their right to vote. The other, #ИзбориСе, was a debate hosted by the National Youth Council between the young candidates of political parties. In March the youth wings of all the political parties also signed a declaration calling for the promotion of youth issues within political policies.
AEGEE observers assessed that people below the age of 30 in polling stations visited were represented in limited numbers in polling stations staff and more prominent numbers could be seen among domestic observers and party representatives.
These elections have been anticipated as one of the most important elections in the history of the country in the wake of the political crisis and the signing of the Przino agreement.
The early elections had already been postponed on two occasions causing further uncertainties. The lack of an up-to-date census has also resulted in problems with the electoral lists.
Although the overall election environment was calm and the performance was good, some minor incidents have been reported including inconsistency of procedures followed by polling station staff. Isolated cases of family and proxy voting were reported and secrecy of voting was compromised on several occasions.
AEGEE Election Observation provides a youth perspective on elections in Europe. We do this by deploying young people on election observation missions to specifically assess youth engagement.
To learn more about AEGEE Election Observation, visit our website aegee.org/eop and follow us on facebook.com/AEGEE.EO. Direct all media enquiries to ben.jones@aegee.org.