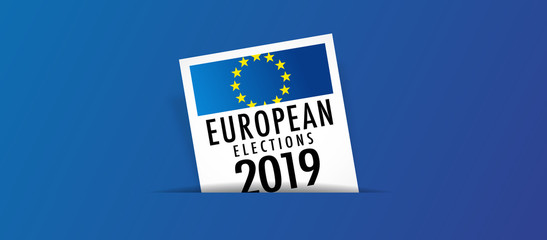 Mission to the European Parliament – Meet the Mission Coordinators!
The European Parliament elections, to be held between 23 and 26 May, are an important event that AEGEE Election Observation will face with a selected group of European youth. To fulfill our aims we will have this time four coordinators to prepare and implement this mission. We invite you to meet them here!
MC1: Anna Asieieva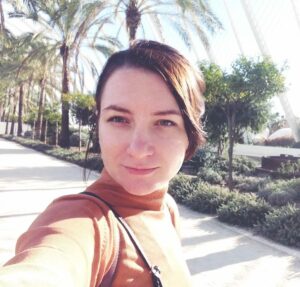 I am Hanna from Ukraine and co-founder of e-Democracy NGO. I have a master degree in Political Science and am the author of the official Government Concept and the Action Plan for the Development of Electronic Democracy in Ukraine for 2016-2020. I am an expert in the field of e-democracy and believe that elections can be totally transparent, verifiable and, especially, done electronically. That is why I promote e-democracy tools and already have implemented more than ten projects of official e-voting in Ukraine. Besides I realized the project e-vybory and published 4300 copies of voting protocols in the format of open data during the national election in 2014-2015. It was for the first time in the history of my country.
In addition to elections, I work with communications and social campaigns. Over the past 4 years, I created and realized information campaigns in which took part 100,000 people and 1.5 million were informed. The main credo of my work are the famous words that it's not just what we make, it's what we make possible.
MC2: Katarzyna Sokołowska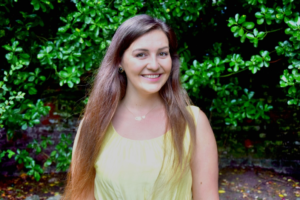 My name is Kasia and I'm based in Poland where I'm finishing my studies of social policy. Since a couple of years, I have been working in various non-governmental organisations in Europe. I had a few opportunities to live and work in different countries in the world – not only in member states of the UE. That experience gave me a lot of curiosity about societies and what exactly are their needs or democracy means for them.
Due to the fact that I feel much more European citizen than Pole I wanted to be actively involved in the upcoming elections. I'm very curious about how the European Union will work and function after the Brexit and the upcoming elections. Skepticism and a nationalistic approach towards structures of united nations make me feel responsible for taking up an active role and learn more on citizens expectations from governments.
MC3: Joseph Cripps
Hello everyone! My name is Joe and I will be working alongside Apolline as your research coordinator (MC3) for the European Elections.
Although I am from the UK, I currently live in Moscow where I am studying for a Masters Degree in Political Analysis and Public Policy with an emphasis on Human Rights and Democratic Governance. My current area of focus is on the right of freedom of assembly, to which I am currently researching the methods of state response to peaceful protests in non-democratic countries.
I am also very interested in the power of 'observation' as a tool to provide democratic checks and balances to governments and authorities across the globe. Alongside previously working with AEGEE as an election observer in the Czech Republic, I have worked with a number of citizen observation organisations. I spent the last year leading the research activities of small British NGO that trains and empowers activist and refugee communities on how to monitor and document incidents of police and state violence in refugee camps across Europe.
I am very much looking forward to working with you all over the coming months and I am very excited to see what work we can all produce together.
MC3: Apolline Bonfils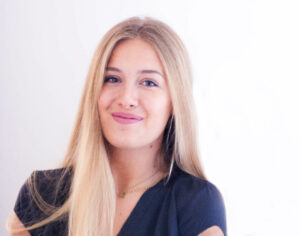 I am Apolline from France, and I am currently based in Strasbourg, where I work on local and participatory democracy developments in the Mediterranean area. I am particularly involved in projects on young voter's education in Tunisia with regards to 2019 presidential and parliamentary elections, as well as programs increasing the political participation and representation of Tunisian women at the local level in rural areas.
I previously studied Human Rights law and obtained a master's in the law of state rebuilding in post-conflict environment, which focused mainly on transitional justice but also issues as constitutional or electoral system rebuilding. I presented my master thesis on the impact of the selection process of constitutional drafters' design on constitutional rebuilding, with a focus on post-2011 Egyptian and Tunisian experiences. In Marseilles, I also set up local campaigns to raise awareness about the significance of the right to vote in schools located in underprivileged neighborhoods of the city, where voter turnout is the lowest.
In 2018, I have acted as a Mission Coordinator with AEGEE in Bosnia and Herzegovina. I am looking forward to contributing to the European Parliament mission as an MC3, since its dimension will be supranational. I believe this observation is of great significance in order to bring to light the gaps existing from a country to another on youth information and opportunities.