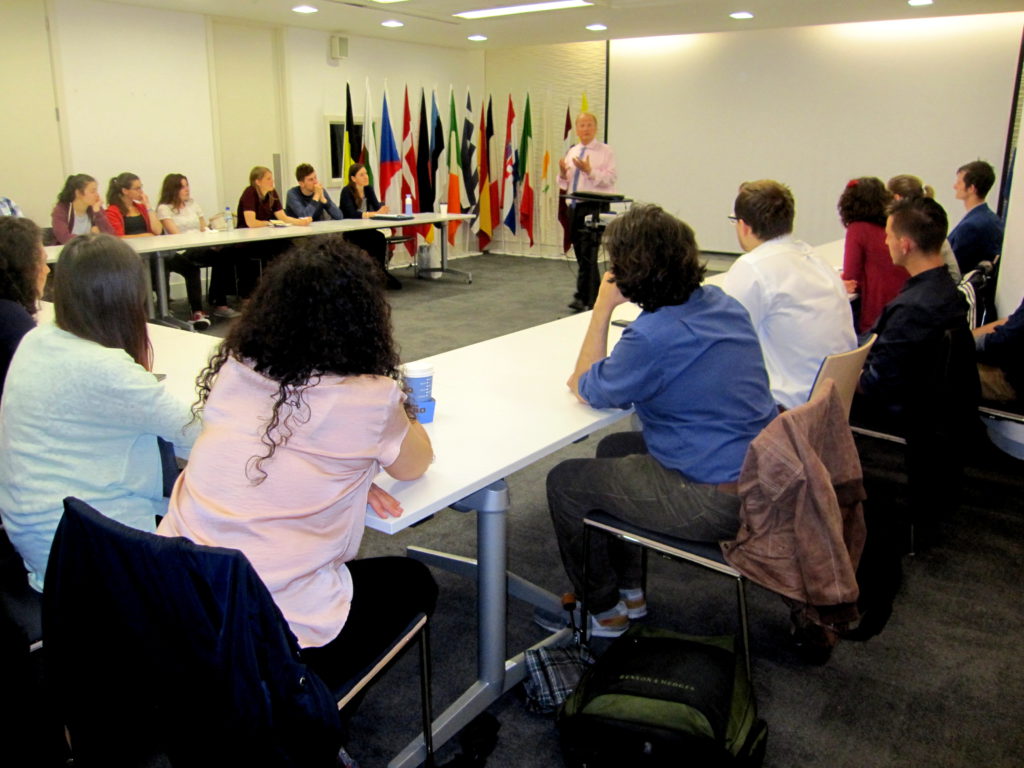 Mission to the UK referendum – Press Release
Low youth turnout to EU referendum reflects 'perceived distance between politicians and young people'

AEGEE Election Observation provides a youth perspective on electoral processes in Europe. We do this by deploying young people on observation missions to specifically assess youth engagement. Between 19th and 25th June, AEGEE Election Observation deployed 27 international observers to 179 UK polling stations to assess youth engagement in the referendum on membership of the European Union.
Following months of research, AEGEE Election Observation has concluded that addressing the perceived gap between politicians and youth 'could be effective in increasing youth involvement'. In their Final Report on the referendum they encourage stakeholders to 'actively explore effective ways to mobilise and inform young people to increase youth turnout'.
The 64% turnout for ages 18-24 compared with 83% for those over 65. AEGEE Election Observation found that whilst this underrepresentation of youth people is 'not specific to the United Kingdom', students the mission spoke to were on occasion 'not aware' of the possibility of being registered to vote in both term and home addresses through the UK's dual address registration system.
Welcoming the work of campaigns such as Bite the Ballot's #TurnUp, The League of Young Voters, and Students for Europe, AEGEE Election Observation noted that youth participation in the campaign and administration of the referendum was 'significant'. However, the importance of 'personal connections' in the selection of polling station staff may have 'prevented young people' from participating in the democratic process as officials.
During their deployment, the international delegation met with a range of interlocutors including the British East-West Centre's Lord Godfrey Cromwell, politician and former aide to the Deputy Prime Minister Duncan Hames, and Transparency International's Steve Goodrich.
AEGEE Election Observation recommended that authorities 'actively explore effective ways to mobilise and inform young voters in order to increase youth turnout at elections and referendums'
For more information, contact AEGEE Election Observation Public Relations Director Patricio Borvarán at patricio.borvaran@aegee.org