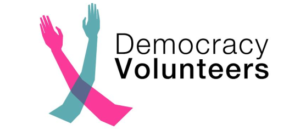 UK GENERAL ELECTION – CALL FOR OBSERVERS
On 12 December 2019, citizens of the UK will elect new deputies to the House of Commons.
Given the short notice at which this election was called, AEGEE Election Observation is not organising an observation mission of its own. Instead, we have established a cooperation with Democracy Volunteers, a British NGO running a domestic observation mission.
Interested observers should send their CV to info@democracyvolunteers.org citing AEGEE in the header. Deadline is set for Monday, 18th November at 12.00 GMT.
DEPLOYMENT
Observers are expected to arrive to London by Tuesday 10th December latest and attend an observer event in the evening.
On Wednesday morning, 11th December, a pre-deployment meeting is held in London where observers are provided with all necessary instructions.
On the same day, observers depart to the various regions in the UK where they will be deployed for observation. Observation reports are submitted electronically.
CONDITIONS
After observing the voting and counting on Thursday, 12th December, observers have no further obligations. There will be a debriefing session in London on Saturday morning which Democracy Volunteers would encourage observers to attend. Observers are expected to depart on Saturday 14th December, although they can also leave later if they want to stay in London for the weekend on their own costs.
Observers must be eligible according to, and at all times abide by, the Code of Conduct.
A per diem of £ 10 is provided (covering subsistence costs).
Transportation between London and observers' respective areas of deployment is covered. Travel costs to and from the UK are not covered.
Accommodation is provided during the mission days.
An appropriate command of English language is required. UK citizenship or residence are not required.
CONTACT
For any inquiry, please do not contact AEGEE Election Observation, but write directly to Democracy Volunteers.