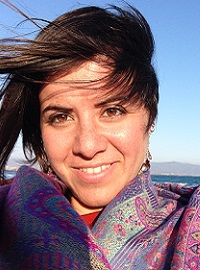 Francesca Russo
ESE Manager
Francesca is finishing her master degree in Statistics at the University of Padova (Italy).
She did an Erasmus and an internship in Leuven (BE), won an Erasmus Placement in Lyon and now she's an intern in a social business dealing with Microcredits all around Italy. She values a lot self development so she did many youth in action projects and european trainings such as Entrepreunership European School 2012 and Leadership Summer School in Sofia 2013.
She started her AEGEE career at 18 before starting either university, with a Summer University, but became active in 2011 when she was elected president of her local, AEGEE-Padova. She didn't stop only to the local level. Infact she took some charges in european projects too for example in the Identity Team who updated AEGEE vision and mission. In Agora Zaragoza she was elected Project Manager of SUCT 2013-2014 and in 2014 she took the charge of Project Manager of the third edition of Entrepreunership European School 2015.
She loves innovations, travelling and social business. She think that with Microcredits the rate of unemplyment people can definitely change so she's working hard to make it works!