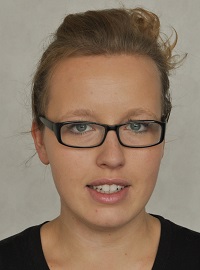 Ania Ankowska
PR Manager

Ania is an active, driven and ambitious person characterised by a truly cross disciplinary and global attitude who is eager to be exposed to different cultures and aims to have a truly international experience.
Ania graduated from MA in Development Studies, Economic Integration and Institutions from Valencia University. This course triggered and developed her interest in global issues such as active participation, youth unemployment, governance, entrepreneurship. Recently Now Ania started a PhD in economic development at Northumbria University where she investigates the entrepreneurial governance and mobilization of private Interests in the pursuit of public goals.
Ania has a profound knowledge and understanding of EU youth and inclusion policies that has been attained via her participation in various international projects and trainings that were aimed at promoting the inclusive youth policy, and democratic participation of youth in society, quality internships, non-formal education and youth entrepreneurship. Ania has been invited to take part in the opening panel at the European Youth Event 2014 in Strasbourg, Let's build Europe together-How can ideas today become jobs tomorrow? which truly changed her life.
Apart from that Ania is an anti-corruption activist who fights for equality, transparency and accountability. She is keen on sports and writes about football for an online magazine which shows football from female perspective.
As far as the youth unEmployment project is concerned Ania will be taking care of the PR aspects, helping to develop PR strategies and initiatives that improve public perception of project and manage the social media presence of the project.