Under the umbrella of Youth Unemployment Project a group of enthusiastic members of AEGEE-Yerevan undertook the challenge to be involved for the first time in AEGEE European level project.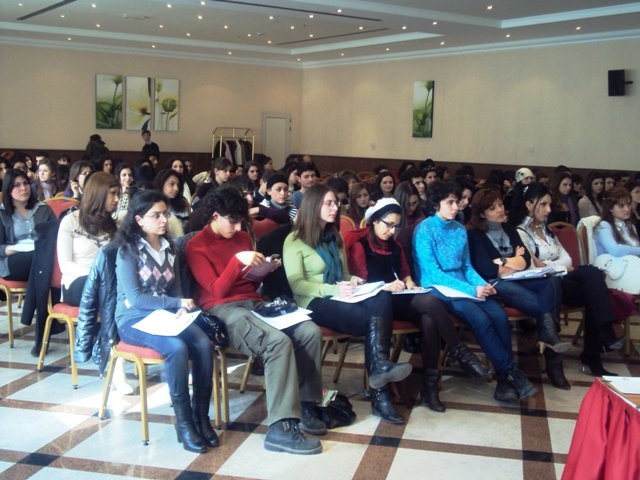 On 28th of January "Employment Action Day" a day-long event was organized, which was covering the different aspects of youth employability and professional growth.
The event was attended by around 200 students and young professionals from the capital and other cities of the country.
Based on the survey results and positive feedbacks from the participants we can conclude that the event had a great success and positive impact.
Over 35 media hit on TV, radio youth channels and online news portals highlighted the event...
Read More