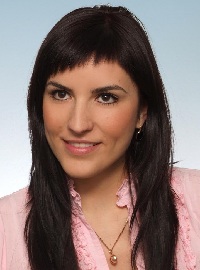 Magdalena Pawłowska
Project Manager
In her life Magdalena Pawlowska follows the motto "the harder you work, the luckier you get". As she wants to be a very lucky person, she became a master of psychology and philosophy. For one semester she was a student at the Lock Haven University in Pennsylvania, USA, and had four professional internships in Poland. Since April 2010 she has been working in the biggest polish newspaper's marketing department and its portal.
Magdalena is created to work with people; she was a member and chairman of many univeristy organizations in her college years. Nowadays, she continues voluntary work in AEGEE as it helps her to grow as a person – she organizes events in order to change people's lives for the better.
She asks questions, wants to learn and explo...
Read More