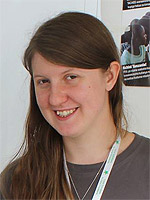 Mission to the Former Yugoslav Republic of Macedonia – Meet the Mission Coordinators
Today our Election Observation Mission to the Former Yugoslav Republic of Macedonia has started. We would like to introduce to you our Mission Coordinators who have put a tremendous effort in making it all happen:
András Palatitz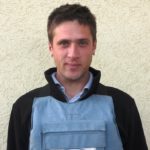 I am András from Hungary and I am currently between jobs living in Budapest. I studied international relations, political science and international election monitoring. I started my career as a researcher at the Institute for Political Science at the Hungarian Academy of Science. Then I worked a year for the UN before joining a Scottish charity for two and a half years. I was based in DR Congo, Cambodia, Somalia, Sri Lanka, Kosovo and Ukraine.
During the past years I had the chance to travel around the Former Yugoslav Republic of Macedonia and to participate in the Pre-Election Monitoring Mission with AEGEE.
Elizabeth Norman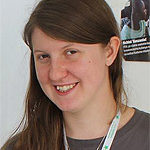 I'm Elizabeth from the UK. In 2013 I graduated from The University of Sheffield with a Master's in Political Theory, having focused specifically on ethnic conflict, human rights and child piracy. I also graduated with a First Class BA in Philosophy with Journalism from the University of Hertfordshire in 2010. In 2016, I took part in the Tomas Lantos Institute's summer school on 'Prejudice, Genocide and Remembrance'.
I currently work as a freelance journalist – with a specific focus on politics, conflict and peacebuilding. In addition I can often be found working in the charity sector. Outside of work I am an Amnesty International member, a returned ICS Team Leader from a Restless Development programme in Tanzania and a graduate of the VSO and Restless Development Voice for Development programme. My interest in election stems from my interest in politics and peacebuilding. I am particularly passionate about ensuring young people are included in the electoral process.